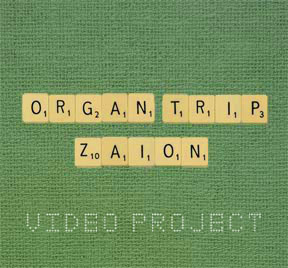 so the homey shing02 is making a video with zaion. wanna be a part of it? peep below.
via
tokimonsta
Organ Trip
download mpfree
(192kbps / 7.7MB /5:36 )
pc: right click & save / mac: option-click
composed by Zaion
from debut album: Nomadic Journals coming soon
written by Shing02
Instead of asking somebody inspired to make a whole video,
we're asking people to "chip in parts" to make the video.
Download and listen to the song (lyrics: http://www.e22.com/organtrip),
and please send us your original drawing, graphics, photos of artwork that
you think will fit the story line of the the song.
any little part is welcome, street cars, trees, interior decoration, nature...
please feel free to pass the link around as well.

submissions should be copyright-free graphic files (jpg, tiff). no videos!
size: about 720 x 480 pixels, no larger than 2MB.
the work does not have to be in full color. black and white drawings welcome.

you can send all material to organtrip@gmail.com
(or you can upload on your server and send link)

the first deadline (or lifeline) is April 15.
thereafter when we receive enough material, and upon completion of the project.

the project is not intended for any kind of commercial use.
the finished project will be released on the internet.

although this is an open project, the director reserves the right
to alter images as he sees fit to make the animation work.
if there's more than enough submissions, the material will be selected at the director's discretion.

the video will be directed & animated by Andy Care.
Luv(sic) Part2 feat. Shing02 produced by Nujabes
http://www.youtube.com/watch?v=Lq-BnuBf65Y

in peace,
shing02