first up... every thursday... at otis (one of my favorite spots) you can see me, shawndubbs and dj tactics hold down your thursday kickinit spot. what do we play? ONLY HEAT.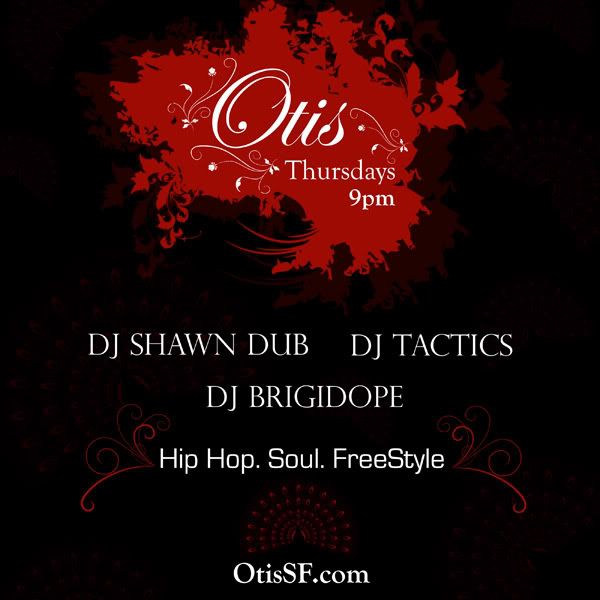 then this saturday, im at azul with them dudes, boogie brown and dj sake uno. them dudes are the duders von duderests so make your next move your best move... plus WE SHOWIN THE PAQCUIAO FIGHT FO FREE BEFORE. get there early before someone's tito boy drinks up all the beer at the bar.

and may 15th see me at ROE in the 'sco. im rockin with the homey dsharp upstairs and i think im holding down your downstairs ALL NIGHT. you know how i do.